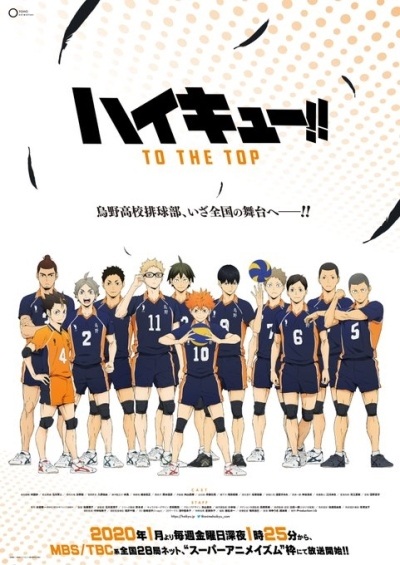 Sinopsis
Inspirado después de ver un as de voleibol apodado «El pequeño gigante» en acción, Shouyou Hinata, de baja estatura, revive al club de voleibol en su escuela secundaria. El equipo recién formado incluso llega a un torneo; sin embargo, su primer partido resulta ser el último cuando son brutalmente aplastados por el «Rey de la Corte», Tobio Kageyama. Hinata promete superar a Kageyama, y ​​luego de graduarse de la escuela secundaria, se une al equipo de voleibol de Karasuno High School, solo para descubrir que su rival jurado, Kageyama, ahora es su compañero de equipo.
Gracias a su baja estatura, Hinata lucha por encontrar su papel en el equipo, incluso con su poder de salto superior. Sorprendentemente, Kageyama tiene sus propios problemas con los que solo Hinata puede ayudar, y aprender a trabajar juntos parece ser la única forma de que el equipo tenga éxito.
Datos

Título: Haikyuu!!: To the Top
Tipo: Serie
Temporadas: 4
Episodios: 25
Géneros: Comedia, Drama, Shonen, Deportes
Servidor: MEGA
Calidad: 720p
Peso: ~350 MB
Fansub: Evangelion-ec
Subs: Español
Formato: MP4
Anime relacionado
Precuela: Haikyuu!! – Temporada 1, 2 y 3 – HD
Imágenes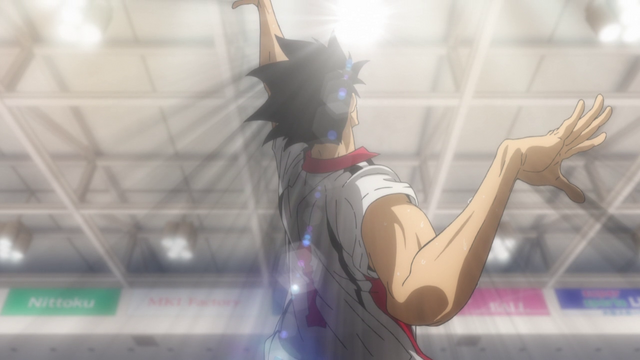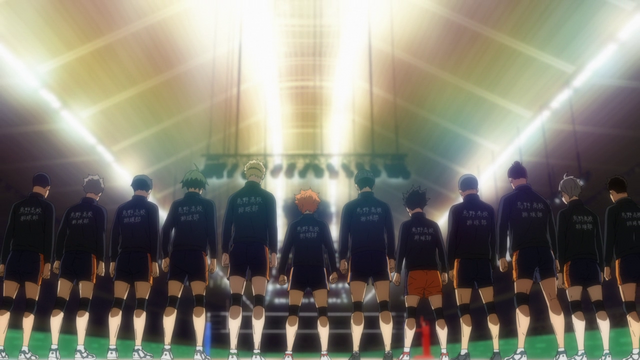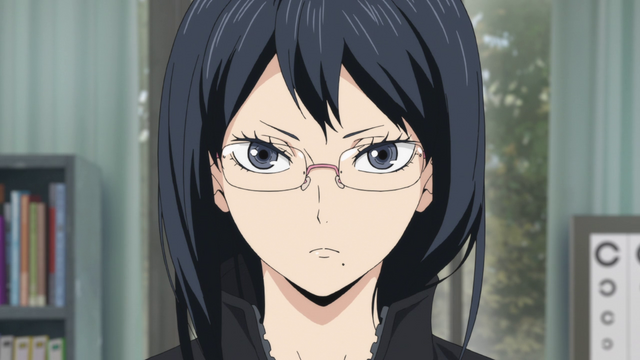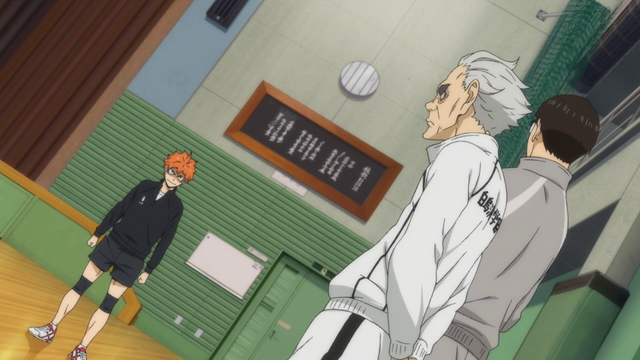 Descargar
OVAS
(Haikyuu!!: Riku vs Kuu y Haikyuu!!: The "Path" of the Ball)
MEGA
EPISODIOS
(Carpetas – Del 01 al 25)
MEGA
Nota:
Ver las 2 OVAS antes del primer episodio.
META
Descargar Haikyuu!!: To the Top – Temporada 1 | Temporada 2 | Haikyuu!! – Temporada 4 – 25/25 + OVAS – HD 720p Por MEGA Sub Español